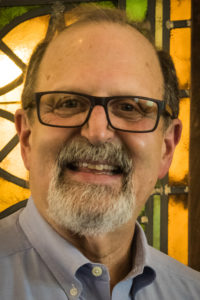 During my last year of rabbinic school, Kinneret, the Jewish band that Laura and I were part of, was invited to the home of Rabbi Yitz and Blu Greenberg. Rabbi Greenberg is a very well-known Orthodox rabbi who is justly renowned for his inclusiveness and spirit of innovation. We played some of our original liturgical and folk songs and then began a fascinating conversation about contemporary Jewish life.
With the chutzpah of the young, I asked him, "Rabbi Greenberg, what is your vision for the ideal Jewish community building?" His answer resonated deeply with me and has informed my approach to the rabbinate for all of the 42 years since we sat in that Bronx apartment. Rabbi Greenberg thought for a moment and replied, "It would be a circular building with doors all along the perimeter. Anyone would be able to find 'their' door…the one that would lead them into the kind of Jewish experience that was right for them."
For all these years and in every situation where I have served as a rabbi, this has been my goal, i.e., to help create a Jewish community notable for its open doors, multiplicity of perspectives and available opportunities for learning and spiritual growth. I am deeply grateful that this approach seems to have resonated with our community at Beth El.
As we study, pray and strive to add to the peace and wholeness of our congregation, our community and our world, I feel privileged to be able to bring my years of leading worship, teaching and community engagement to Beth El and to the Shenandoah Valley. I am mindful that every one of my widely disparate activities over the years has brought me back to Beth El Congregation. I look forward to welcoming, to praying, to singing, to studying and to sharing our life journeys. I like to believe that while our building is not that round, multi-door building of Rabbi Greenberg's vision, Beth El Congregation is a place that welcomes all to search out and find their Jewish home.
Contact Rabbi Sperling via email at rebscott2@gmail.com or via cell at 202-302-1635. 
Read more about Rabbi Scott Sperling