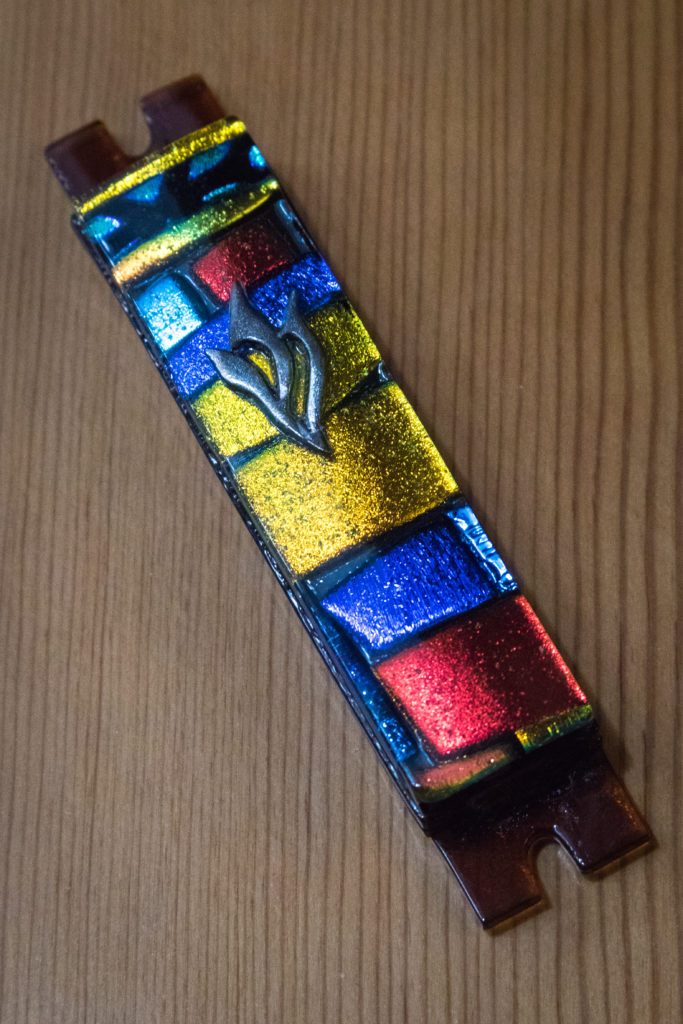 Weekly Services
Friday night Shabbat services are conducted in our sanctuary and are also streamed via ZOOM link every week. Friday services begin at 7:30 pm. Our services are conducted by either Rabbi Stucker-Rozovsky or one of our talented volunteer Lay Leaders.
Security is important to us as well, therefore professional, armed security guards are on site for all services held at Beth El. Visitors who are not known to our community may be questioned by our security team upon arrival for the protection of our community.
Twice monthly, Rabbi Stucker-Rozovsky conducts our Introduction to Judaism class at 9:00 am with Torah Study at 10:00 am and Introduction to Hebrew class at 11:00 am. A Havdalah service and lecture is typically held at 7:00 pm on Saturday evening. These Saturday events are held via ZOOM. Contact our office for Zoom links. 
For all services, check the calendar on the HOME page for service times.
Family Shabbat
Our Family Shabbat dinners have been postponed due to the pandemic.
When these dinners resume, once a month, we gather for what we call "Family Shabbat," beginning with a dairy potluck at 6:30 pm. We begin our dinner with blessings over the candles, wine, and challah. After dinner, there is a family-friendly service beginning at 7:30 pm. During that service, we celebrate all the members who have birthdays that month. To end the evening, we have an oneg Shabbat featuring sweet treats, like cake and ice cream. 
Tuesday Morning Minyan
Our Tuesday Weekly Minyan is conducted on Tuesday mornings at 10:00 am when Congregants gather via Zoom for worship and Torah study and discussion. 
If you would like details or a Zoom link for any services, please email the office at BethElVaOffice@gmail.com.
High Holidays
For High Holidays 2022, we were excited to have Rabbi Aaron Stucker-Rozovsky and Cantorial soloist Krishna Alexandra lead our services. All services were conducted in person with Covid protocols in place. Services were also streamed via ZOOM link. 
About Rabbi Aaron Stucker-Rozovsky
Rabbi Aaron Stucker-Rozovsky became the Rabbi of Beth El Congregation on August 1, 2020. Born in Nova Scotia, Rabbi Stucker-Rozovsky was raised along the eastern seaboard including several years in Richmond, Virginia where he had his bar mitzvah and graduated high school. Rabbi Rozovsky graduated from Providence College with a BA in History (2008), Central Connecticut State University with a MS in International Studies with a concentration in Latin America (2012), and an MA in Hebrew Letters from the Cincinnati campus of Hebrew Union College-Jewish Institute of Religion (HUC-JIR)(2017). He received smicha (Rabbinical ordination) from HUC-JIR in 2018. During his time at HUC, Rabbi Rozovsky was the student Rabbi for congregations in Petoskey, Michigan and Terre Haute, Indiana. 
Before coming to Winchester, Rabbi Stucker-Rozovsky served as the Director of Rabbinical Services for the Goldring/Woldenberg Institute of Southern Jewish Life based in Jackson, Mississippi for two years. He served congregations in 13 southern states that did not have full-time Rabbis of their own.
High Holiday Seats 
All Beth El members in good standing will receive tickets as well as a ZOOM link for High Holy Day services. Non-members who would like to attend High Holy Day services at Beth El are most welcome. Contact our office for more information on how non-members can purchase a ticket. 
Persons who join Beth El before November 30th can have the amount of their ticket payment deducted from their dues.  Click here for Membership Application. 
How to Pay for Seats 
By Check: Or send your check, made out to Beth El Congregation, to 520 Fairmont Avenue, Winchester, VA 22601, ATTN: High Holiday Seats. With your check for $200 per person, please include your name, phone number, snail mail address, and e-mail address.
If this amount poses a hardship for you, please call the office and leave a message with your name and phone number, asking to speak with someone on the finance committee. Your conversation will be held in strictest confidence.