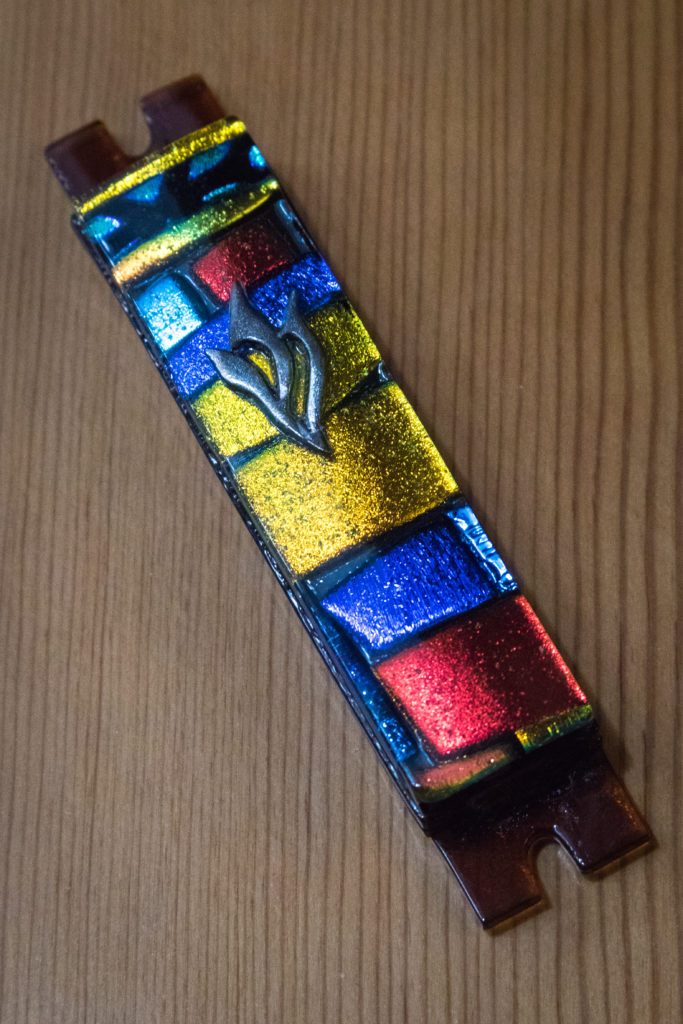 Weekly Services
Friday night services are held every week with a few exceptions (like Apple Blossom weekend, when it is almost impossible to get to the synagogue because streets are blocked off.) Most Friday services begin at 7:30 pm. 
On the weekends that Rabbi Sperling is with us, Introduction to Judaism classes will be held at 9:15 am in the lounge with Torah Study at 10:30 am, except on B'nai Mitzvah weekends. 
For all services, check the calendar on the HOME page for service times. 
Learn more about Rabbi Scott Sperling
Family Shabbat
Once a month, we gather for what we call "Family Shabbat," beginning with a dairy potluck at 6:30 pm. There, we begin our dinner with blessings over the candles, wine, and challah. After dinner, there is a short, family-friendly service beginning at 7:30 pm. During that service, we celebrate all the members who have birthdays that month. To end the evening, we have an oneg Shabbat featuring sweet treats, like cake and ice cream.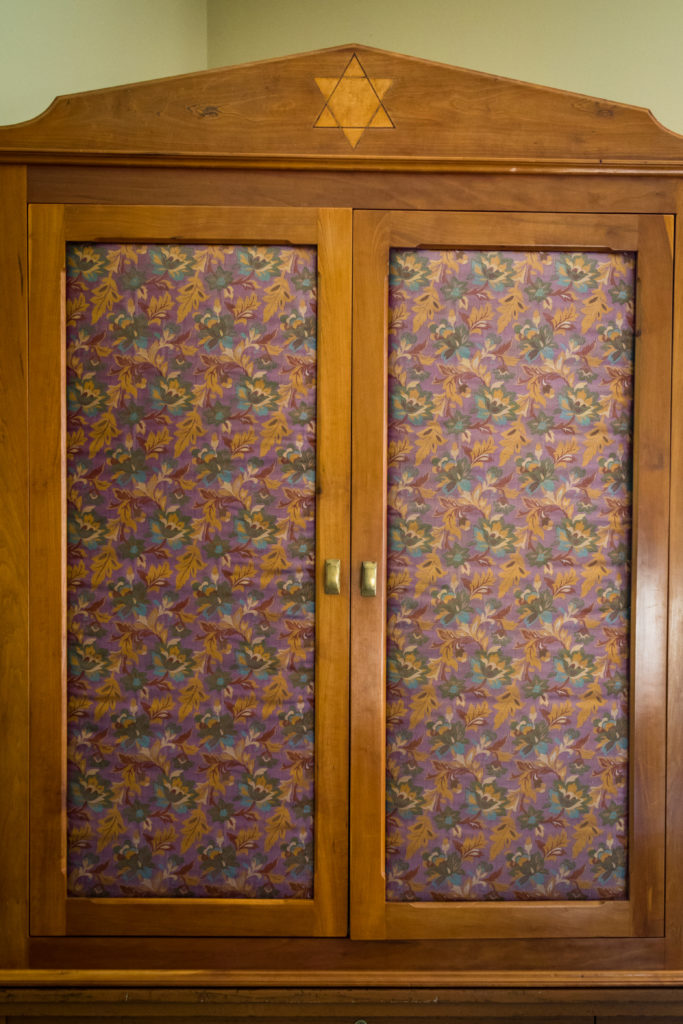 Tuesday Morning Minyan
From 10 am to noon on most Tuesday mornings, congregants gather around our beautiful portable ark — crafted by a congregant — to study and discuss the Torah portion.
If you would like details, please email the office at BethElVaOffice@gmail.com. 
High Holidays
We were excited to welcome Rabbi Scott Sperling and Cantor Karen Webber to our bimah again for the High Holy Days 2019!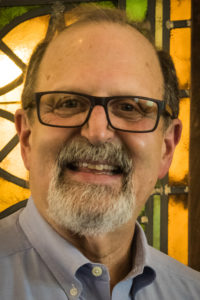 Rabbi Scott Sperling's personal statement: 
During my last year of rabbinic school, Kinneret, the Jewish band that Laura and I were part of, was invited to the home of Rabbi Yitz and Blu Greenberg. Rabbi Greenberg is a very well-known Orthodox rabbi who is justly renowned for his inclusiveness and spirit of innovation. We played some of our original liturgical and folk songs and then began a fascinating conversation about contemporary Jewish life.
With the chutzpah of the young, I asked him, "Rabbi Greenberg, what is your vision for the ideal Jewish community building?" His answer resonated deeply with me and has informed my approach to the rabbinate for all of the 42 years since we sat in that Bronx apartment. Rabbi Greenberg thought for a moment and replied, "It would be a circular building with doors all along the perimeter. Anyone would be able to find 'their' door…the one that would lead them into the kind of Jewish experience that was right for them."
For all these years and in every situation where I have served as a rabbi, this has been my goal, i.e., to help create a Jewish community notable for its open doors, multiplicity of perspectives and available opportunities for learning and spiritual growth. I am deeply grateful that this approach seems to have resonated with our community at Beth El.
As we study, pray and strive to add to the peace and wholeness of our congregation, our community and our world, I feel privileged to be able to bring my years of leading worship, teaching and community engagement to Beth El and to the Shenandoah Valley. I am mindful that every one of my widely disparate activities over the years has brought me back to Beth El Congregation. I look forward to welcoming, to praying, to singing, to studying and to sharing our life journeys. I like to believe that while our building is not that round, multi-door building of Rabbi Greenberg's vision, Beth El Congregation is a place that welcomes all to search out and find their Jewish home.
More about Rabbi Scott Sperling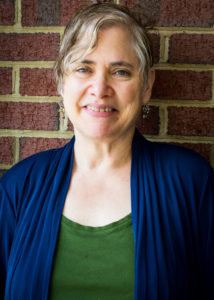 Cantor Karen Webber's personal statement: 
Presently, an itinerant cantor…. I go where God needs me. A dynamic teacher of Torah, on the bimah, in the classroom and at my kitchen table, my specialty is translating Jewish liturgy, concepts and text into visual art, movement and music." 
The creator and founder of the "Wing & Prayer" mentoring program, she helps unique learners prepare for bar/bat mitzvah. As a single mother of two young adults with special needs, this is a passion of hers. She is motivated by finding ways that Judaism can connect, touch, and serve those in our communities who are underserved.
High Holiday Seats 
As a part of your membership, all members in good standing have High Holiday seats. 
If you would like to attend High Holy Day Services at Beth El as a non-member, please know that you, too, would be most welcome.
For non-members, we ask for $200 per seat per person. See below for options of how to pay. When you come to services, your name will be on a list to be welcomed. 
Or, better yet, join Beth El before November 30th and the amount of your ticket payment will be deducted from your dues.  Click here for Membership Application. 
How to Pay for Seats 
By Check: Or send your check, made out to Beth El Congregation, to 520 Fairmont Avenue, Winchester, VA 22601, ATTN: High Holiday Seats. With your check, please include your name, phone number, snail mail address, and e-mail address.
If this amount poses a hardship for you, please call the office at 540-667-1043 and leave a message with your name and phone number, asking to speak with someone on the finance committee. Your conversation will be held in strictest confidence.